Why should you choose a Tack TMI open course?
Let us show you why it's time to take the leap! In this video, Tack TMI's Sales Director, Matthew Loucks, explains the top 5 reasons why you should enrol on a Tack TMI open course today.
At Tack TMI, we believe in your potential
We're dedicated to providing you with the tools and knowledge to excel in your professional journey, now more conveniently than ever in Scotland. Our open courses are designed to empower you, no matter your industry or career stage.
Our team in Stirling can help you (or members of your team) to identify the most appropriate learning experiences to develop the behaviours, skills and experiences you need to thrive at work.
Explore our scheduled Scotland open courses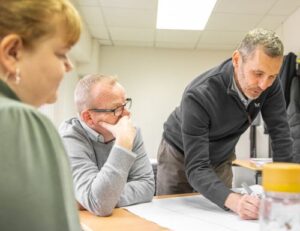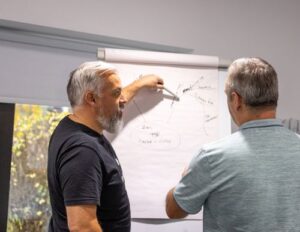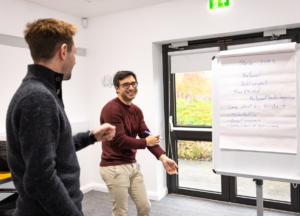 Hear directly from our open course delegates
PRO-PAYBACK Selling

An outstanding course, expertly lead and very enjoyable all round. The trainer was excellent and has guided us through information, practical exercises and group activities that kept everyone entertained, engaged and enthusiastic. Very informative and useful to my applications.



Leadership and Management Essentials

I was nervous about the coming to the course as never done anything like this before, but the trainer put me at ease straightaway and delivered the course very well. I have taken many things away from this that I will definitely put into practice in the workplace.



PRO-PAYBACK Selling

Highly recommend, the material was well translated to my own industry and to the others in our group of four different companies. Location was excellent with fantastic food.



Leadership and Management Essentials

Excellent course. Invaluable course context for new managers and leaders, full of interactive activities, visual frameworks and real life case studies. Not death by PowerPoint, hooray! Course tutor was engaging, provided very welcome feedback and delivered the content effectively.